---
We breed for temperament. Two of our puppies have gone on to be SERVICE DOGS FOR CHILDREN with autism
English and American Golden Retriever Puppies for sale
All parents of our puppies are tested for hips, elbows,eyes and hearts plus DNA for PRA1, PRA2, ICT and MD.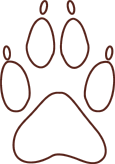 We Care for our Puppies Health
All Puppies have a FOUR YEAR HEALTH GUARANTEE All of our puppies come microchipped, dewclaws removed, wormed, and will have had first shots

Our Puppies Are Ready to Join Your Family
Puppies are socialized daily in our home. Puppies are taken on car rides and kept extremely clean. They are doggy door trained by six weeks of age.

Reserve Your Puppy Now!
All puppies are sold on AKC limited reg. only. A $500.00 deposit required to be on our waiting list. Positions are determined by the order the signed contracts and deposits are received. Visitors are welcome by appointment.
Three planned breedings coming up. Click on the photos below to view information on each Litter. 
Reserve your puppy now!!!
Our waiting list is filling up fast!!!
We expect her to come in heat by March. Puppies should be ready in July.
Abby and Benny  will have Spring puppies
First male pick: Reserved
Second male pick: Available
Third male pick: Available
___________________
First female pick: Reserved
Second female pick: Available
Third female pick: Available
Late summer to Fall puppies
FOUR YEAR HEALTH GUARANTEE $1800.00 AKC limited reg. Lucy had five puppies. All are reserved Call us Now tel:+14062405057 center icon-call left 2 Lucy and Henry […]

Four Year Health Guarantee $1800.00 AKC limited reg.  Kisa and Henry will have Fall puppies Kisa is imported from the Ukraine but she looks American so […]

 FOUR YEAR HEALTH GUARANTEE $1800.00 AKC limited reg. Abby and Henry will have late Fall or early Spring puppies We are so excited!!! Call us now […]
We feed all our puppies Lifes Abundance
"DRY FOOD ONLY"
All of our puppies are started on NuVet. We want to give them a good start. We hope our customers will continue using NuVet
To Order call: 1 800-474-7044
Or simply CLICK HERE
Use the ID Code: 22773
Included with each puppy
1. NuVet starter sample
2. Starter bag of Victor dog food
3. Leash 3/8" X 6'
4. Training collar (for training only)
5. Small blanket with mom's scent
6. Toy
7. Detailed folder includes AKC reg. papers pictures and much more